Online Belly Dance Classes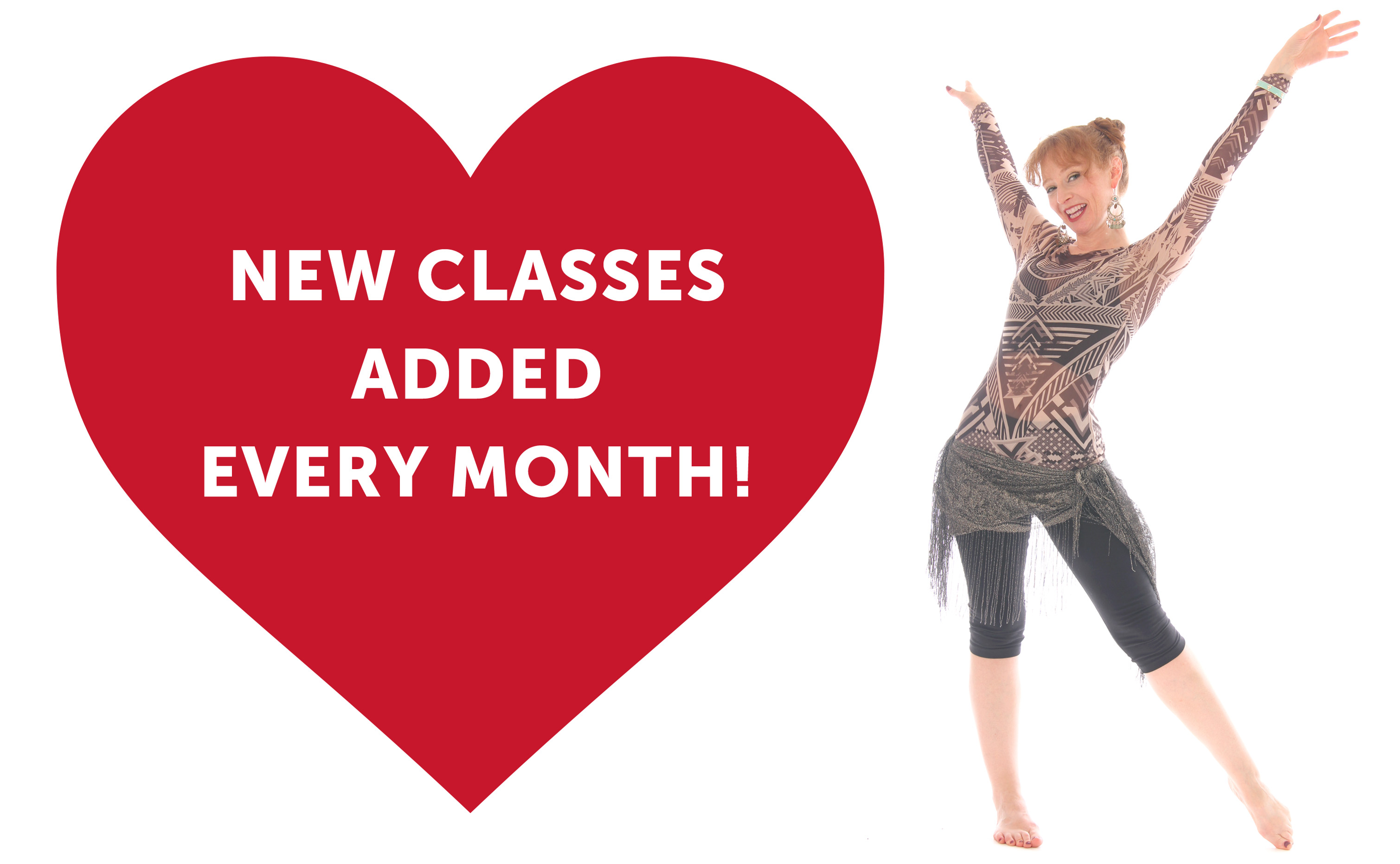 StarBellydancer subscription is $25/month. It gives you unlimited access to all classes, workshops, courses and other instructional materials on the StarBellydancer website.
To subscribe, just click on any video from the StarBellydancer site, and it will open subscription window.
Feel free to browse our initial offerings: More classes are coming each week!
NEW   this week: 1:08 Belly dance travel step patterns for improvisational dance - triplets and 3/4 shimmy steps with Neon in Drop-In Classes
NEW   this week: 3 new interviews with Vanessa of Cairo in Conversations Subjects: Oriental Dance workshop circuit, Egyptian belly dance / Oriental Dance fashions and costume strategy, and more...
Stand-alone belly dance classes 45-60 min. At this point all of our classes in this series are intermediate or open level.
60min + belly dance workshops. Intermediate-advanced or open level.
Multi-class belly dance courses. Beginner, intermediate, advanced or open level.
Supplemental materials and knowledge base items. Open level. Some videos in this area are also available on YouTube.
Interviews and talk show format videos, also available on YouTube
Belly dance theme inspirational music videos, also available on YouTube
Performances by StarBellydancer instructors, also available on YouTube
About StarBellydancer subscription
We use Stripe to process credit card payments for StarBellydancer subscriptions. Stripe accepts all major debit and credit cards from every country in any currency.
When you browse the subscription areas of the StarBellydancer website, the Manage my subscription link is always displayed at the bottom of your screen. If you click on the link, you will see the Cancel subscription button and your auto-renew information: "Your subscription to Star Bellydancer is active. It will auto-renew on [your auto-renewal date], using your [credit card name]"